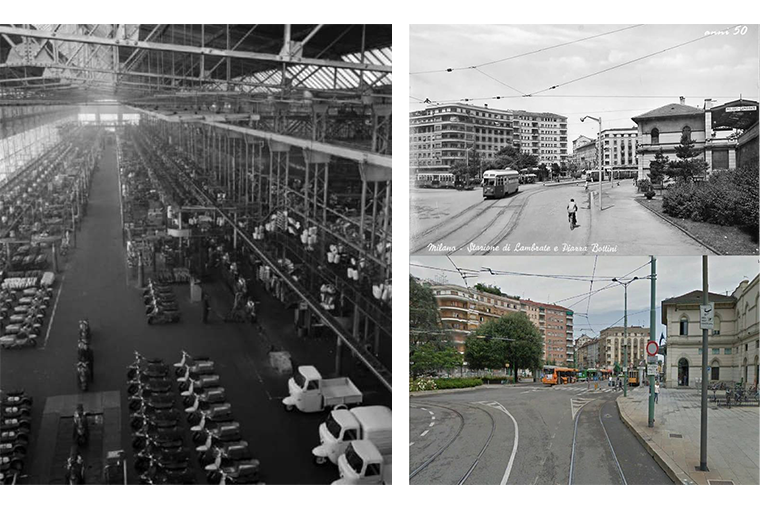 The renovation of Scalo Lambrate
Scalo Lambrate is also about to get a new look. The current building arose from the ashes of an early 20th century railway depot that had been unused for years. After a complete renovation, it is now available to the community as a space for events, physical activities, restaurants and a nightclub. The Reinventing Cities competition will involve the proposed creation of new residences, public spaces and a 4.15 hectare park.
In Via Conte Rosso, the very heart of the district, many buildings are enjoying a second lease of life.
Anne de Carbuccia and the One Planet One Future foundation
In this area, the building courtyards were once occupied by engineering workshops serving the many industries in the area. For example, at number 8 there was once a large, long-established hardware store that has become an "ecological project factory", thanks to the green energy of artist Anne de Carbuccia, who set up her One Planet One Future foundation on the site some years ago.
The building is home to the artist's permanent exhibition of photos taken all over the world, which bear witness to what we still have, what we are losing and what we have already lost.