La Cappelletta restaurant-pizzeria in Lambrate
One of the long-established places that deserves a mention is La Cappelletta. This family-run restaurant-pizzeria is a landmark for the entire neighbourhood.
Located in a pre-1848 building with a railing courtyard, it is named after the little chapel in front of the entrance that is as old as the neighbourhood itself.
Old black and white photographs show that a hostelry, either as a very basic bettola or trani tavern, has existed here since the beginning of the 20th century, showing how this corner of Lambrate remains the same despite the passage of time.

The historic Osteria del Generale in the Ortica district
Equally historic is the Osteria del Generale, in the heart of the Ortica district. It is housed in a low building whose records date back to the 17th century.
It all began in the early 20th century, when the building also housed another eatery known as Trattoria Gorana, which became Osteria del Gatto Nero in 1968.
The venture enjoyed great success and attracted famous names such as Jannacci and Nanni Svampa. In 2014 it became the Trattoria del Generale, named in honour of the Austrian officer Radetzky who reputedly came here to eat.
The restaurant, with its irrepressibly Milanese character, was even used as a location in the film "Welcome to the North" in 2012.
Pasticceria Eoliana in Via Ortica
A short distance away, on Via Ortica, we find Pasticceria Eoliana, famous for its local pastries and Sicilian granitas served with tuppo brioches.
The legendary Balera dell'Ortica
Very close by is the Balera dell'Ortica, based in the former Dopolavoro Ferroviario rail workers' leisure building. Originally located next to the original Lambrate station, it was later moved further north. A no-frills, down-to-earth place whose authentic, traditional Italian cuisine and music attracts many people, especially in summer. Here you can try ballroom dancing, boogie-woogie, lindy hop and group dances, backed by a live band.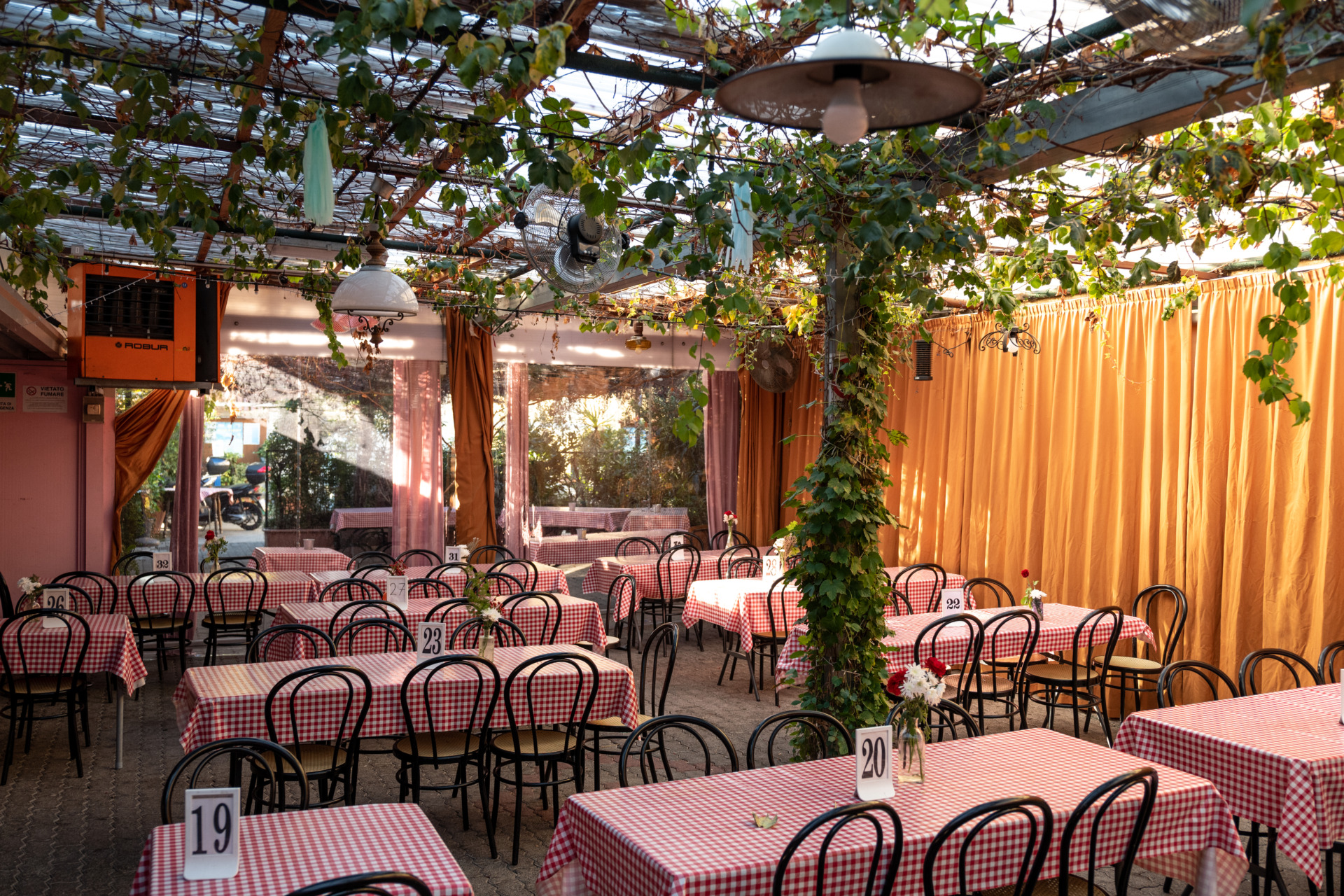 Pizzeria Dallo Zio in Milan Lambrate
Other historic places in the locality are the 'Pizzeria Dallo Zio" in Viale delle Rimembranze di Lambrate, serving its special deep pizza by the slice since 1989, and the "Panificio Danelli", which has been churning out michetta rolls, bread and other delights since 1963.
The Trattoria Solidale in the heart of Cascina Biblioteca
The Trattoria Solidale, based in the courtyard of Cascina Biblioteca in Lambro Park, links past and present with its strong social vocation. Considered the first educational restaurant in Milan, it aims to create placement opportunities for young people with emotional fragility and intellectual disabilities.