Case di ringhiera apartments in the Isola district
The most prevalent buildings are the case di ringhiera apartment blocks with their bare façades and large internal courtyards, which formed the beating heart of these structures. Stairs run up from this courtyard, providing access to the different units along the long railed balconies from which the case di ringhiera (literally "guard-rail houses") take their name. Via Pastrengo and via Borsieri offer excellent examples of these historic buildings, in the past typically over-occupied with working-class immigrants seeking jobs in the city.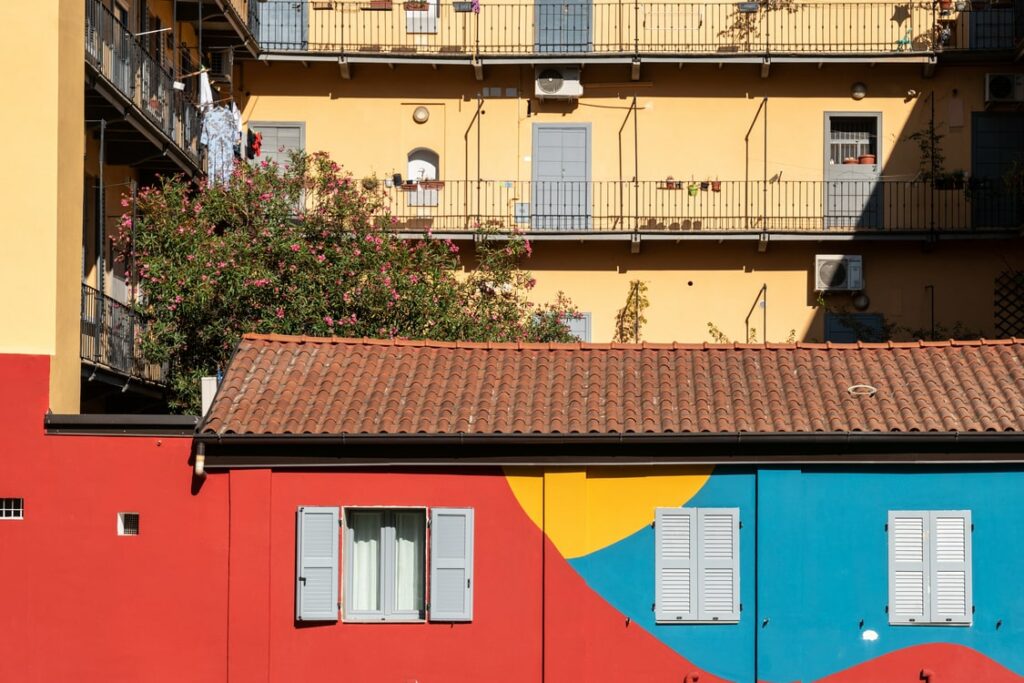 Liberty-style residences in the Isola district
Meanwhile, the petite bourgeoisie lived in large, elegant liberty-style residences with a Parisian allure. One of the city's best examples of the Baroque-revival style can be found in via Borsieri, and Via Porro Lambertenghi hosts a building that is highly reminiscent of French style with lion-head corbels. Then there is the most notable Liberty-style building in the area, in Piazza Carlo Archinto, which features flowered garlands and flowing female figures.
Casa Comolli-Rustici
Isola is also home to the Casa Comolli-Rustici, one of the best examples of Rationalism, created by Lingeri Terragni. This single building creates an illusion of two structures connected by suspended balconies.
The skyscrapers of Porta Nuova
When considering the architecture of the Isola district, it is impossible to overlook the 2005 Porta Nuova project, which successfully bridged the Varesine district, connecting Isola with central Milan, which previously ended at Corso Como. With its 300 square metres of offices and residential space overlooking a large park that is always open, the new complex has had a big impact on the Isola area. From the old case di ringhiera apartments to a completely new look, with blending of different styles and new trends that attract an increasingly young and fashionable citizen.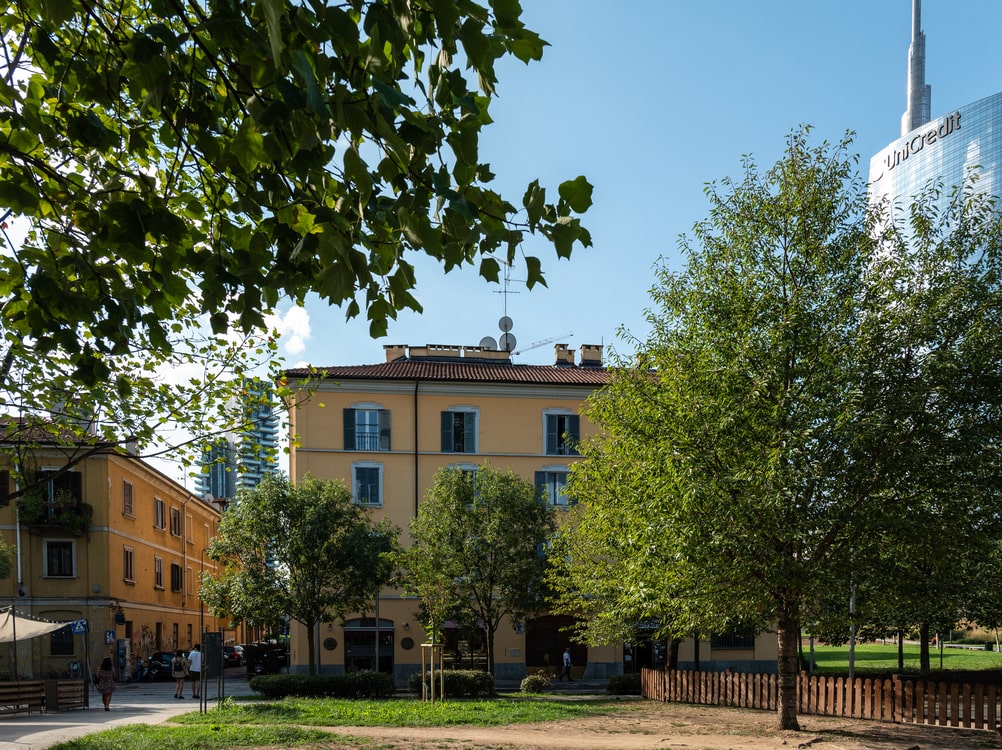 Today, the captivating curved lines of skyscrapers stand alongside the old worker's housing in a harmonious juxtaposition, balanced by the green hill of the Biblioteca degli Alberi.