The Maurizio Accattato Circus and Theatre School
Another celebrated institution is the Circus and Theatre School, founded in 1993 by Maurizio Accattato (stage name Moriss), which became a cultural association in 2002. It is here, amongst performances and juggling, that the Milan Clown Festival takes place. This international event focused on new clown and street theatre has been held annually since 2006 during the Milanese carnival. With 130 performances over four days, all free of charge, it begins in streets, squares, theatres and open and closed spaces of the Isola district, and spreads across the city all the way to Piazza Duomo.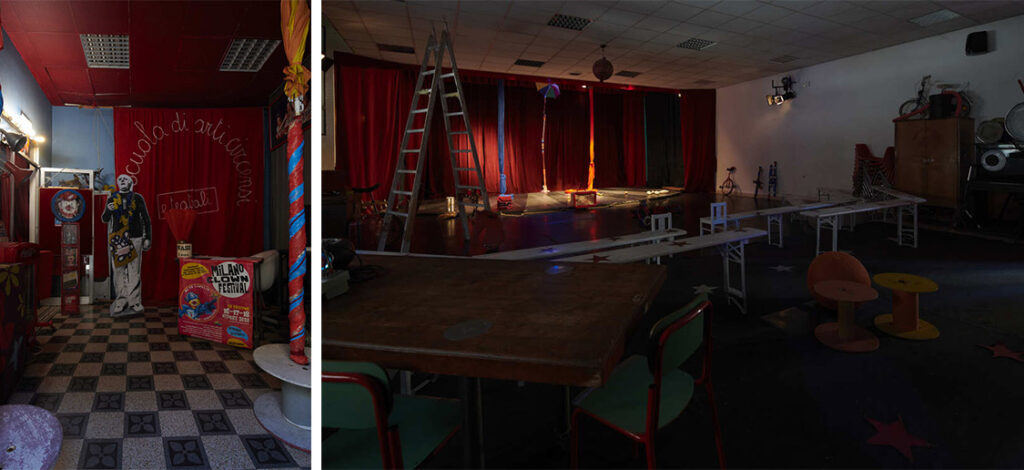 Isola Pepe Verde association
Green space is just as important in the Isola district as anywhere else. This is why the Isola Pepe Verde association has created an open-air space for sharing and interaction, transforming an old, abandoned construction yard into the city's first community garden. Entering Isola Pepe Verde, you step into an extraordinary world, where participation and environmental sustainability are absolute protagonists.

Goldsmith and social coop UroBuro
Other enterprises have chosen to combine artisan expertise with inclusion. One example is UroBuro, a goldsmith and social cooperative where the creative drive comes from individuals with psychological illnesses. Here, they can transform their suffering and personal issues into creative energy and unique jewellery. A little handful of magic made possible through inclusion, inventiveness and the district's great sense of community, which enables integration into social and working life for those who too often remain marginalised.
Stecca 3, (former Stecca degli Artigiani): the cultural projects Temporiuso, Bricheco and Ciclofficina
The "parent" of all these associations is Stecca 3, which has arisen from the embers of the famous past initiative Stecca degli Artigiani. This association—in its premises designed by Stefano Boeri—is a hybrid socio-cultural space, as well as a network of associations active in the district. Numerous businesses can be found within, engaged in cultural and redevelopment projects, such as Temporiuso, an initiative focused on regeneration of abandoned land, Bricheco social carpentry, Ciclofficina for those passionate about all things cycling, and the FAME market, focused on handmade, reuse and creative recycling.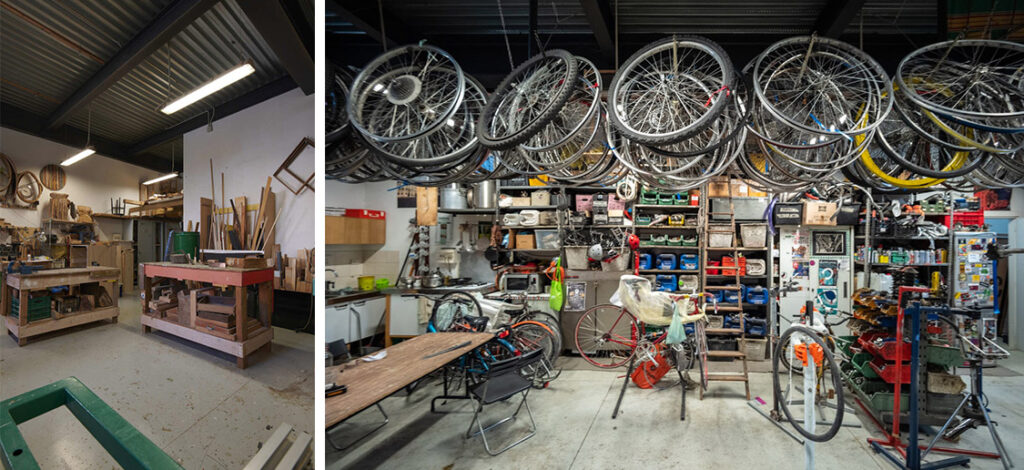 Stecca 3 is the beating heart of a vibrant collection of local associations, a hub with an authentic identity and active engagement with citizens, inviting all residents of the district to get involved.