This proved true for KeChic, a social tailoring and dressmaking boutique founded by Valeria Zanoni and Cheikh Diattara.
She is a communication expert with a passion for Africa and its wax-print fabrics, which she discovered exploring the markets of Dakar. He is a Senegalese tailor and basketball para-athlete who has lived in Italy since 2013, when he arrived with a group of African dancers and musicians, fellow wheelchair users.
Cheikh trained as a tailor at the Centre Handicapés in Dakar and met Valerie during a cultural festival. Shared passions and common understanding enabled Valeria and Cheikh to bring a new idea to life. Their tailoring workshop was born at via Pepe 38, in the heart of the Isola district, where inclusion and sustainability—both human and material—are a true life philosophy.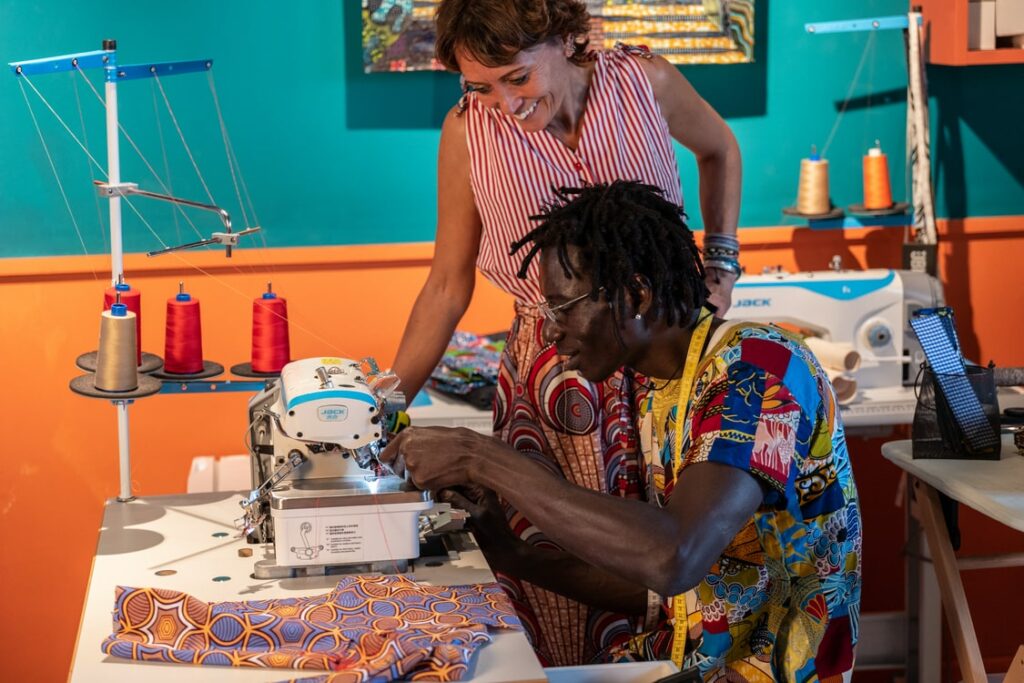 Entering KeChic, you are embraced in a joyful chorus of colour and wax-printed fabrics, transporting you far away on a wave of imagination and creativity. Clothing, dungarees and jackets, as well as hats, fans and cushion covers: the boutique meets any need or requirement, with tailor-made garments from the talent of Cheikh.
A cultural project promoting diversity
Starting out as a cultural rather than tailoring project, KeChic is inspiring not only for the energy of those behind it, but also for the message that it transmits through unexpected combinations and vivid colours: diversity is beautiful.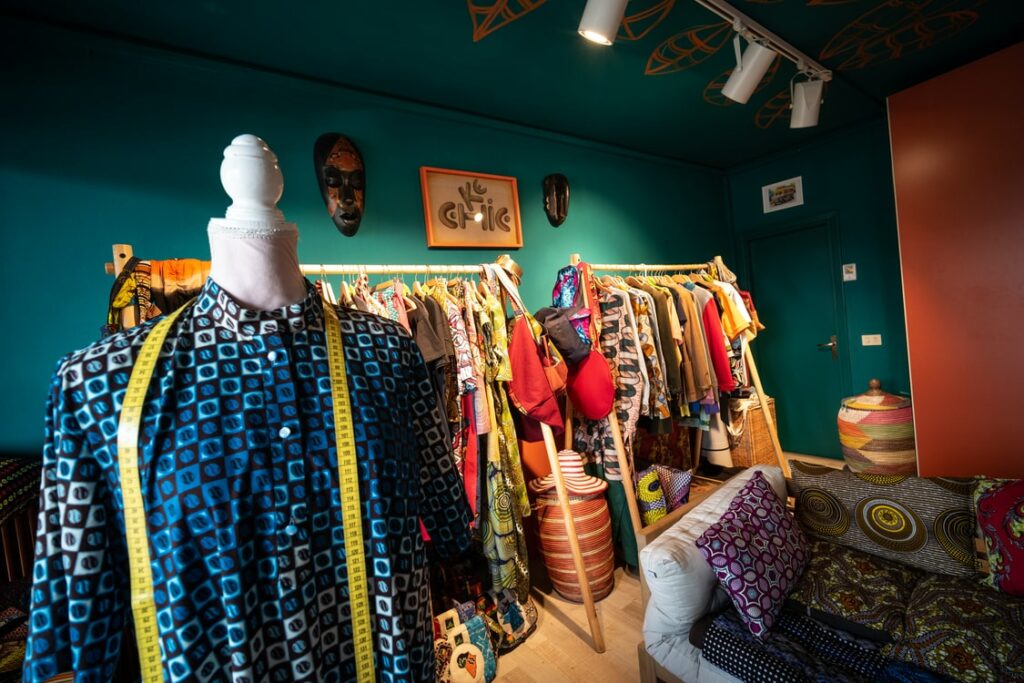 A unique brand, special store and neighbourhood workshop that, similar to the African shops from which it has inherited its spirit, has become a point of reference for the local area, opening its doors to everybody.